Developed and released by Endorphina in June 2019, this is the third release in a trilogy of games, the Lucky Dice Series. All of which were made with similar graphics and themes. Lucky Dice 3 can be found at all casinos who have Endorphina as one of their software providers. This is a slots game that comes with 5 reels with each reel being 3 symbols high. 5 active pay lines are featured on the game. Learn more below.
" This slot was released on 20 June 2019 and got the rating 9 out of a maximum of 10 in our review, hence a decent game worth playing at if you look at the positive side and take into consideration the negative. The return to player (RTP) is at a great level of 96%."
›› Casinos where to play LuckyDice3
Game Details
Release date: 20 June 2019
Game developer: Endorphina
Game Type: Casino slot

Slot parameters
Game Variant: Video slot
# of Reels: 3
# of Rows: 3
# of Bet Lines: 5
Default coin value: 0.1
Minimum bet: 1
Max bet: 100
Max Win on Main game: 500000
Max Win on Side bet: 2000
Cap: 5000000
Default bet levels: 1000
Max win on a single bet line: 100000
RTP min: 96
Hit frequency: 22.2
YesJackpot: Yes
Game features: Risk double gamble

About the slot
Lucky Dice 3 makes use of attractive visual elements which include icons that are 3D-like and a combination of striking colours on the reels of the slot game. This is the last release in the Lucky Dice Trilogy by Endorphina and goes back to the basics by making use of a classic 3-reel setup with the option of using just one pay line.

The slots game features eight different symbols with each one of them taking the form of some dice. To form combinations, the same symbol has to be lined up three times on a single pay line. Lucky Dice 3 does not feature any special symbols, and the players have to make do with the basic symbols provided. The game has a retro and vintage feel to its design.
More about LuckyDice3
The slot game offers x2 multipliers to help players multiply their earnings after forming a winning pay line. After the outcome of the game results in a win, the player is then offered the chance to try and double their winnings by playing a mini-game with the game's dealer.

The mini-game is a card game in which you try to attain a number higher than that shown on the card presented to you by the dealer. To secure a greater number, you are presented with a number of card options that you would pick just one and if the outcome of favourable, then your earnings will be doubled.

The mini-game can go on for as long as you want, but you also have the option to opt-out of the game and keep the earnings you have already. However, to qualify for this chance to double your winnings, you have to pass the first game and secure a winning combo of three symbols that match.

This is a beautiful game for every player to enjoy and double their stakes. The visuals are immersive and properly structured; the gameplay is simple and straight-forward with multiple chances for the players to double their earnings over and over.
Screenshot(s) from LuckyDice3
5 Casinos where you can play LuckyDice3
Below you can see all the casinos where the game is available. Check out the casino review by clicking the logo and you can see what registration or deposit bonus they offer. When you find the most suiltable one, just signup and enjoy!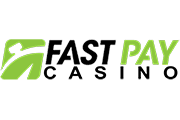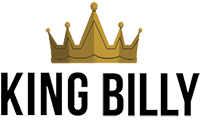 ›› All New casinos toplist here
2 other Games by Endorphina
Check out our other 2 game reviews by Endorphina. Just click the game logo of interest below.